Living Design
By Mackson.
Partner of Choice for admirable automatic gates, stylish fencing solutions, artisan metal projects and more.
Enhancing residential, commercial and architectural projects across Western Australia. End-to-end design and installation.
All products proudly manufactured and assembled locally.
Versatile Approach.
Deep Industry Knowledge.
Customised Solutions.
Mackson products are a true reflection of artistry and passion, with meticulous attention to detail, exquisite design, skilled craftsmanship, and a deep connection with premium residential and commercial aesthetics.
High-end metal fabrication and installation specialists.
Australian manufacturing capabilities, decades of precision workmanship, service and trusted industry partnerships.
Innovative Design Fabrication.
Skilled Project Managers, Fabricators, and Installers.
Delivering Custom-Metalwork, Automatic and Pedestrian Gates, Stylish Fencing, and beautiful Artistic Metal projects. Mackson products are proudly WA-made; our fabrication team and installers use a range of materials to achieve unique, beautiful designs that add style and elegance to properties. High quality components ensure durability and maximum working life.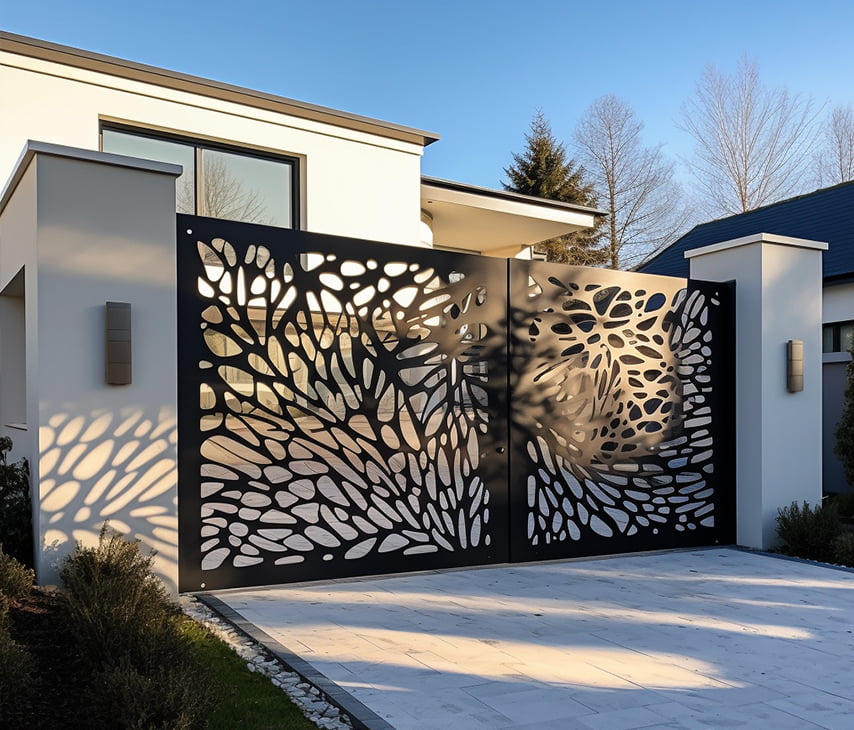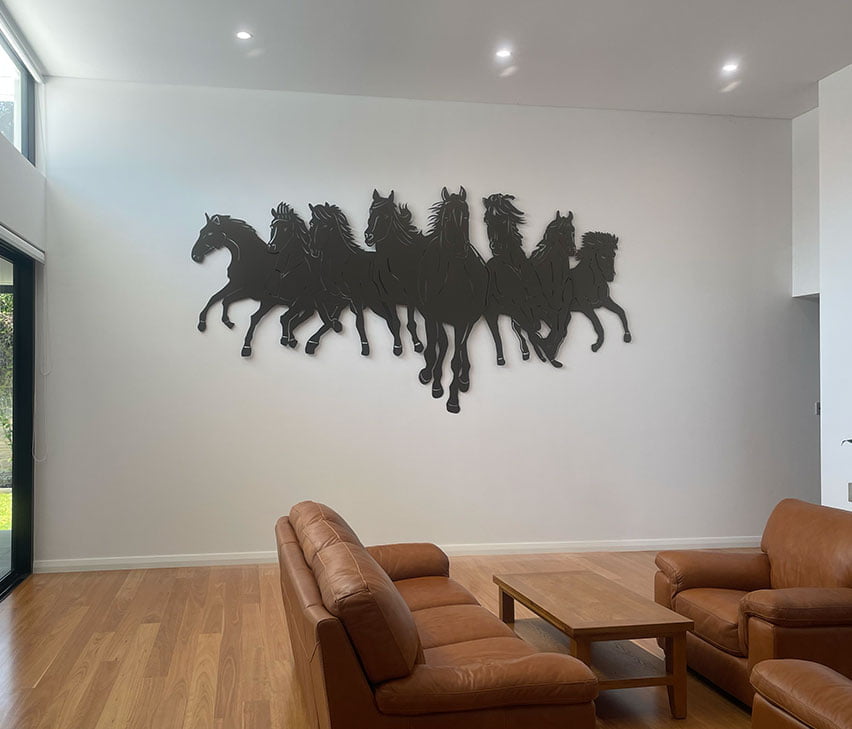 Living Design By Mackson.
Materialising your vision with seamless delivery from Mackson's decades of design, manufacture and install expertise.
Expert fabricators partnering with clients and designers on the creative road from concept to creation. Renowned for our quality products, safe work practices, strong business fundamentals, and the extraordinary Mackson team.
Adding workmanship, substance and style to properties.
Decades of Experience. Extensive Expertise. Deep Industry Knowledge.
Our responsive, high-calibre team makes Automatic & Pedestrian Access Gates, Stylish Fencing, Patios, Security Doors & Windows, Panels & Covers.  Expertise that extends out to Modern Metalwork, Welding & Fabrication for Artistic Metal & Design Projects, including Prototypes with Ornate Finishes.
We help Builders, DIY Homeowners, Contractors, Architects, and Designers with small-to-medium scale design, manufacture, and installation on Residential, Commercial or Architectural projects. 
For many years, Mackson has been supplying and installing electric and pedestrian access gates, stylish fencing and patios in and around Perth. With loyal and dedicated staff, an enviable list of clients, and trusted local contractors who are proud to be part of Mackson's business family.
You can rely on Mackson's expertise and customised solutions – indoor or outdoor, whatever the product… it will be competently, quickly-designed, manufactured, and installed by the Mackson experts. Efficient structural design and your choice of materials – from Aluminium, Steel, Stainless Steel, or Colorbond, to specifically suit your needs, and that of the terrain. From raw stock to final assembled components – Mackson's quality systems, computerised progress tracking and analysis keeps us, (and you) in control of the entire process.
Precision Workmanship and Trusted Custom Metal Fabrication.
Family-Owned and Operated. Local and Proud to Serve.
Mackson's decades of manufacturing capabilities and fabrication expertise, paired with our wider partnerships across industry, and valued networks of steel suppliers, stockists, electricians, telecoms, security, and automation specialists, means Mackson can offer a competitive, comprehensive range of customised gates, fencing, patios or metalwork solutions, DIY kits or those installed by Mackson.