Mackson specialises in the supply, installation of electric gate systems for homes and businesses across Perth and in regional areas. Stocking a range of world-leading automation equipment for all kinds of properties and manufacturing our quality gate tracks right here in WA.

Custom-made Electric Gates. Proudly Western-Australian Design and Built.
Priding ourselves on providing impeccable workmanship, personalised customer service and reliable, cost-effective automated gate solutions. Mackson's team have been manufacturing and installing the highest quality automated gates in WA for many years.
Custom domestic and commercial electric gates designed, built and installed. With high attention to detail, design and installation expertly handled by qualified installers and technicians. All our gates are custom-made in WA at Mackson's workshop and comply with Australian Standards.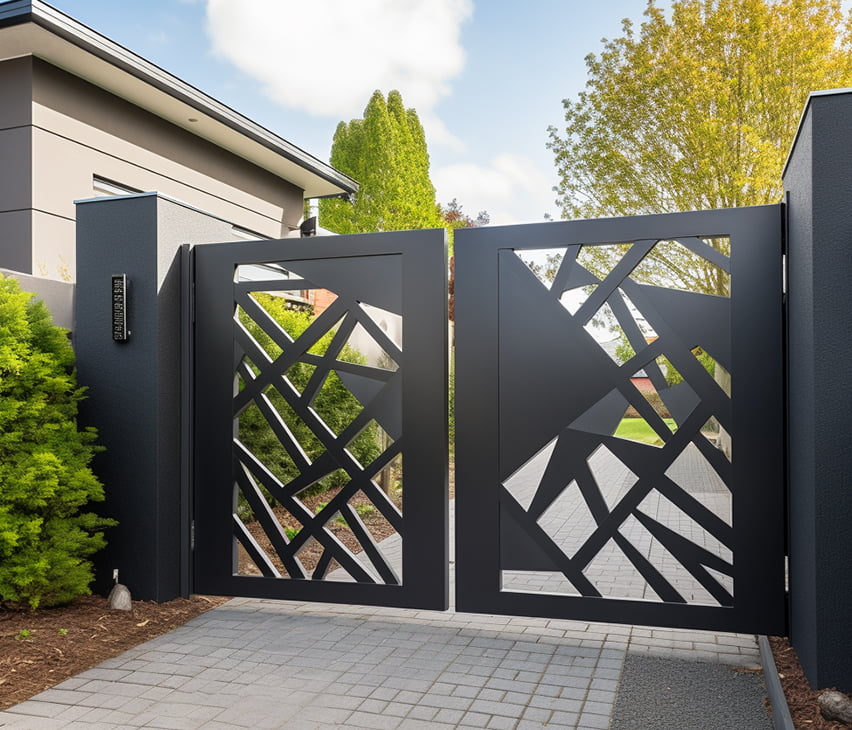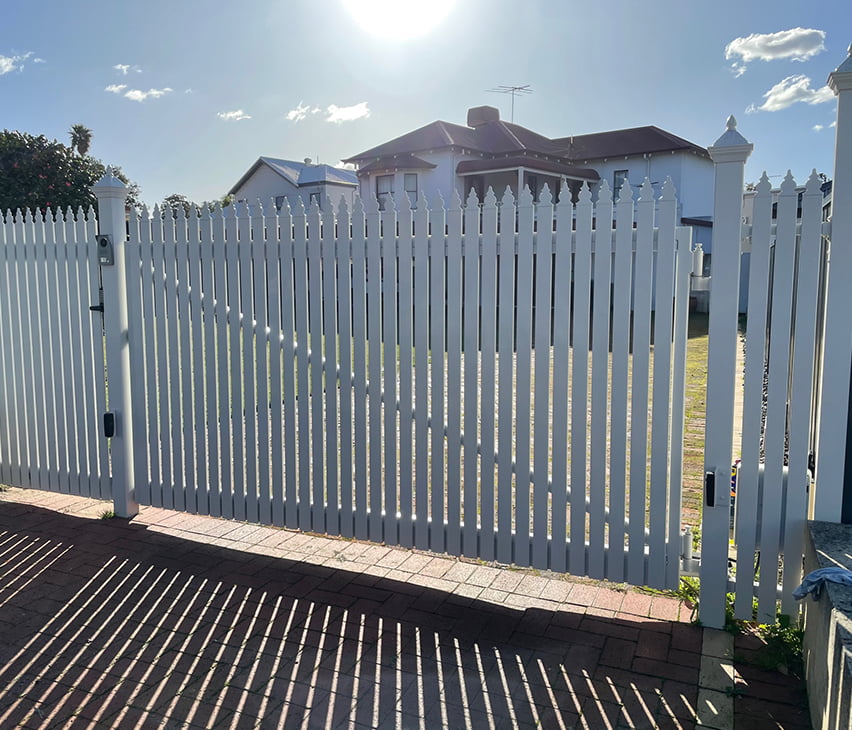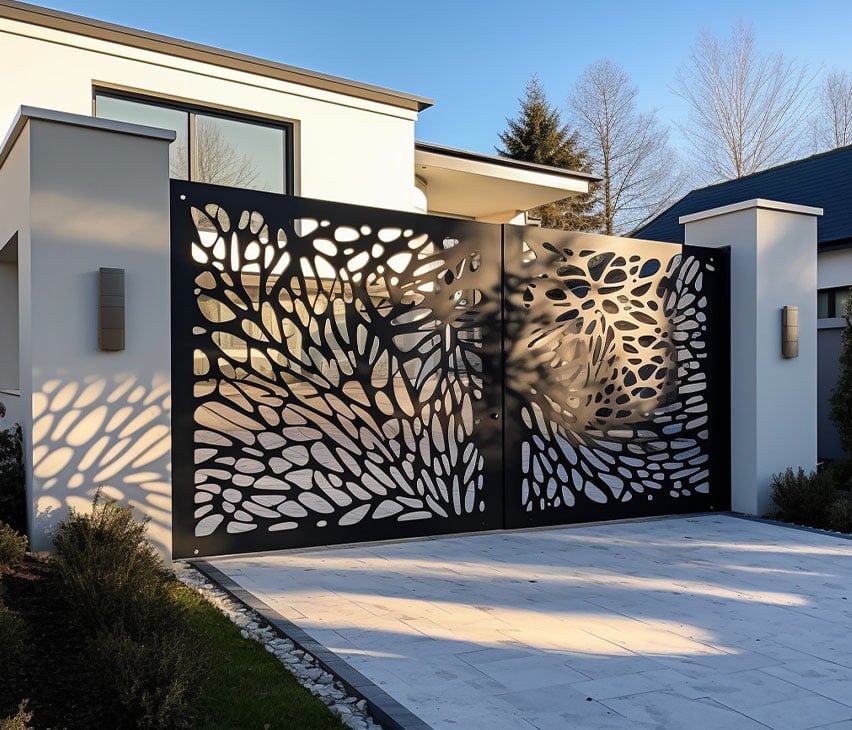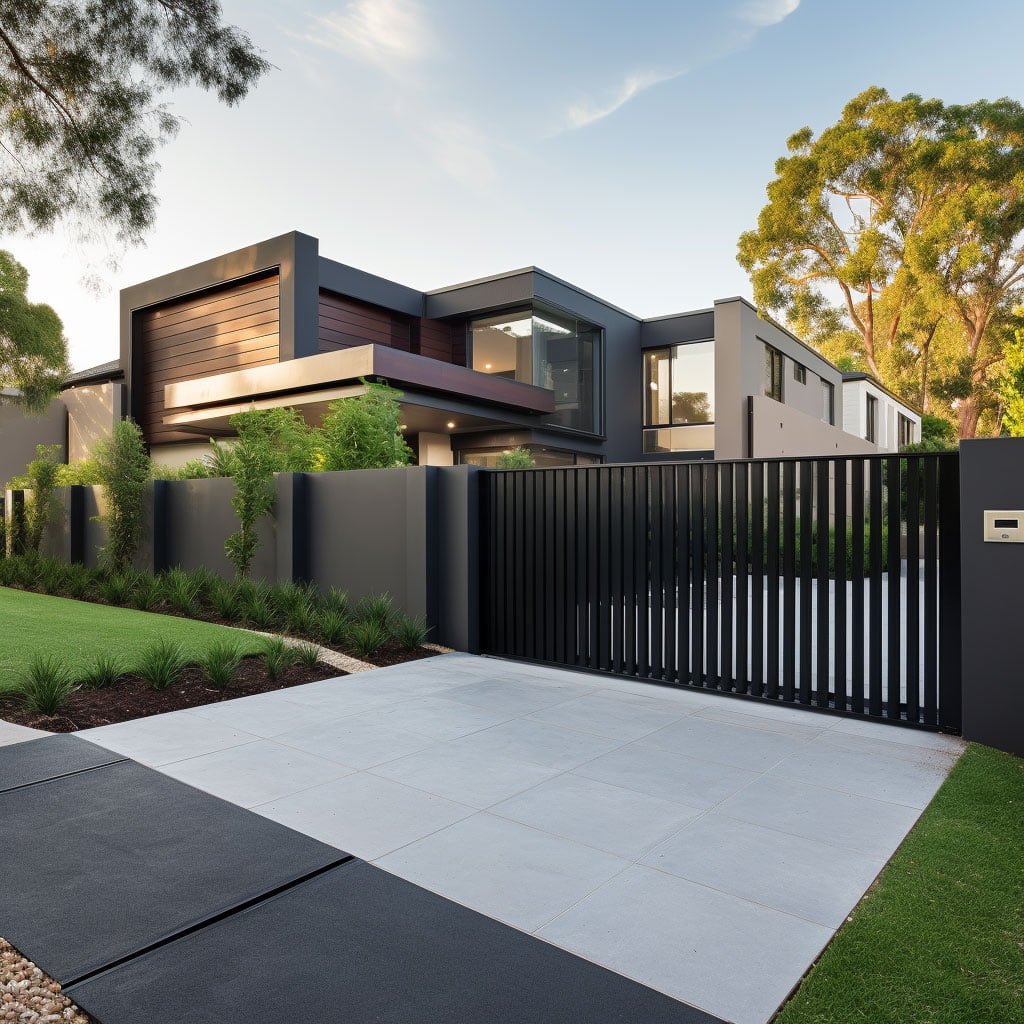 The Automatic Gate Experts in Perth.
Gate design and delivery that meets your specific requirements, from a range of materials and colours that perfectly match the property's exterior.
Mackson gates are packed with features, durable and long-lasting:
Easy set-up and program with automation equipment for all kinds of properties.

Very fast (has variable operating speeds).

Reliably moves almost any gate, weighing up to 500kg.

Gate tracks manufactured in WA.

Sensitive anti-crushing protection.

Ability to store up to 500 remote controls.

Low voltage versions available.

Pedestrian opening capability.

Advanced features available; reliable battery backup, timed movement and obstacle sensors.

Mackson takes pride in delivering gate solutions tailored to your specific needs. With a diverse array of materials and colors, our gate designs seamlessly blend with the exterior of your property. Mackson gates not only exude aesthetic appeal but also offer remarkable functionality and endurance.
Enquire about options for fully-automatic swing or sliding gates. A great option for homes or businesses looking to create an impressive frontage.
Benefit from installing a Mackson Automatic Gate. Quality commercial and residential driveway gates, complete with automation, access control and security systems.
Privacy and Security... at the push of button
Beautiful aesthetics send a powerful message of prestige to customers and friends.
Have greater control over who enters your premises with advanced features for enhanced security and safety.

Remote-operated, so you never need to have to get out of the car again (especially in rain or heat). And with back-up battery to keep your gate operational (even if, or when the mains power fails).
Quality Craftmanship, Durability and Security.
Mackson have been manufacturing and installing the highest quality automated gates in WA.
Automation Accessories, Motors, Access Control & Security
Mackson can supply a large range of automatic gate products along with our fabricated gate kits including:
Custom welded gates
Sliding and swing gate motors
WA-made gate tracks
Wheels, rollers, brackets
Ball-bearing hinges
Low voltage kits
Batteries
Solar panels and hardware
Remotes and switches
Keypads
Obstacle safety beams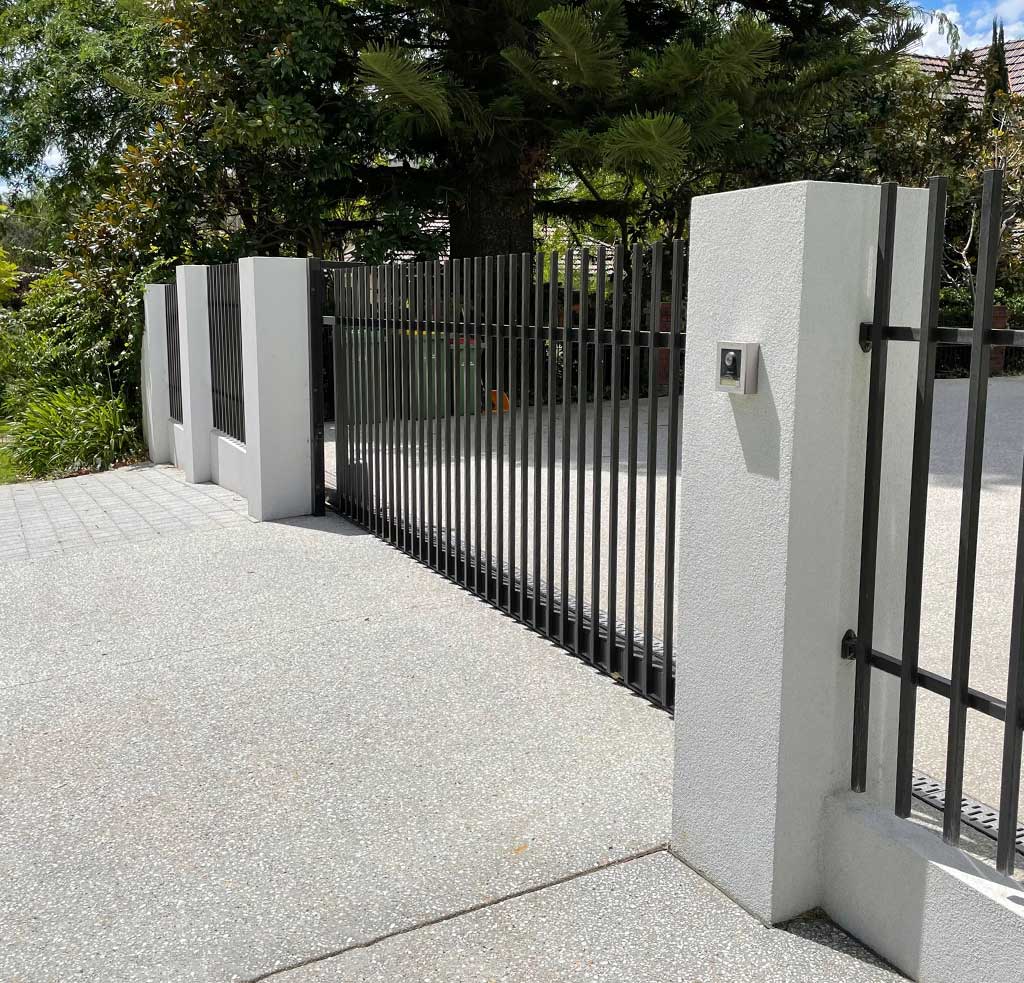 If our FAQs don't have the answer feel free to get in touch with our expert team.
Get in touch today. Our expert team will be more than happy to assist you!