Colorbond is favoured and highly rated for its versatility and durability.  Mackson supplies Australia's favourite boundary fencing, a wide range, ideal for most kinds of fencing projects. 

Weather-resistant, Long-lasting and Versatile.
Colorbond is multi-purpose and resilient. Fencing panels constructed with Colorbond steel can mix and match different widths and heights to suit your individual needs, with a range of panels available, at various heights allows for versatile perimeter design for businesses or homes.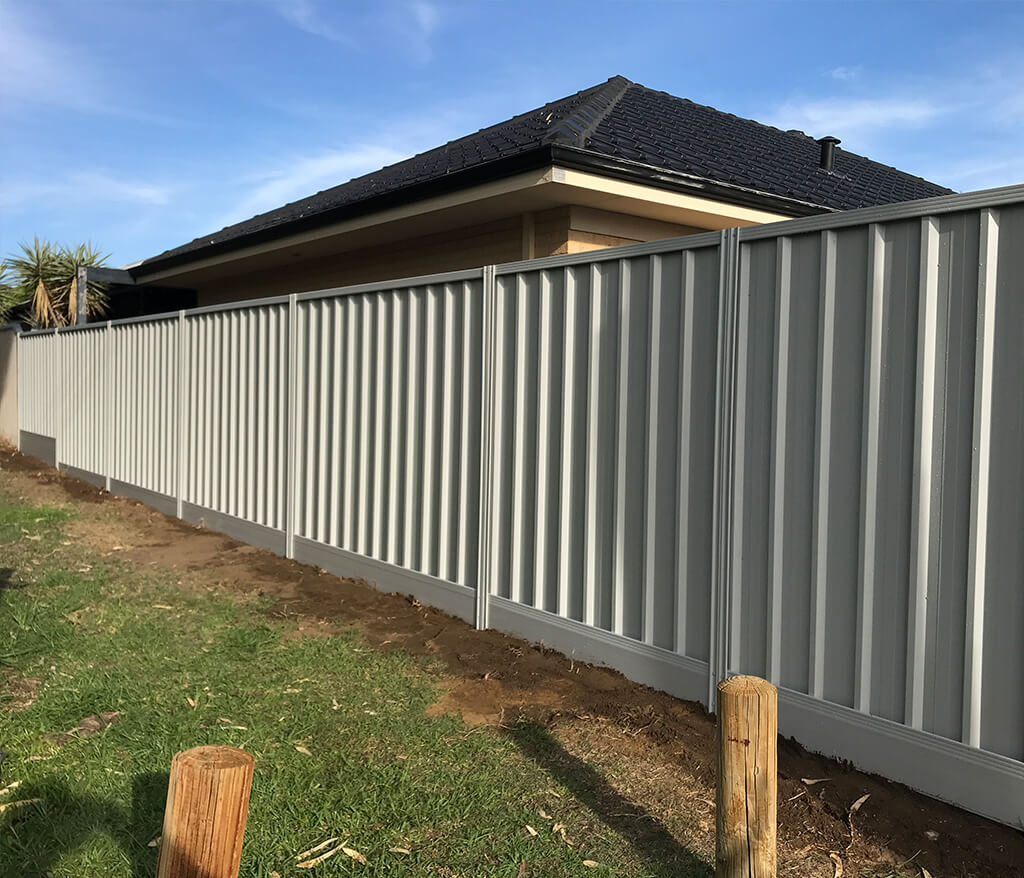 Add modern street appeal and improve security.
Mackson will ensure you get the best Colorbond fencing products and materials for your project.
Colorbond materials Perth
Combining aesthetics with practicality, no wonder Colorbond has been the first choice for builders, contractors, and architects across the country for past 50 years. Nothing beats Colorbond's impressive strength, renowned for its visuals and versatility too. Mackson cuts Colorbond for fences, homes or on your rural properties because of its excellent Australian climate record (exceeding Australian standards, for sheer strength and durability). Also embodying style and sophistication.
High-quality Colorbond. Fade-resistant. Eco-friendly.
Offering impressive performance and reliability. Lightweight and durable. See Mackson for range of Colorbond fencing options for any project.
You can always count on Colorbond materials for any, every environment situation within Australia. Here's some of the FAQ's Mackson are usually asked about.
With Australia's extreme heat swings, rapid temperature changes and unexpected thunderstorms – you need strong materials to withstand climatic occurrences.
Good for this reason, Colorbond materials have undergone intensive corrosion testing, application testing and outdoor exposure testing.
Mackson some flexibility around this so get in touch.   However, typically we supply: 
2350mm wide (3 sheets)
3110mm wide (4 sheets)
1800mm high
2100mm high
Vital to make sure you have the best Colorbond fencing products and materials for your project. If you aren't sure which size you need, contact the Mackson team. So we can help you select ideal width and height for your fencing requirements.
Get in touch today. Our expert team will be more than happy to assist you!